about me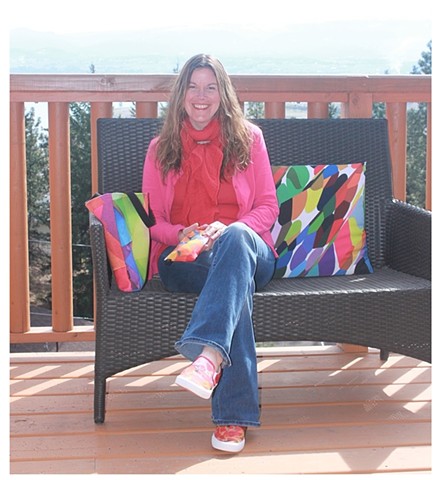 I'm an award-winning Artist / Surface Designer living in Kelowna, BC, Canada. My vibrant work offers a punch of color to many kinds of surfaces and products in the art licensing industry. Primarily self-taught, I use photography-based, mixed media techniques to create unique "Beautifully Bold" shapes and colors for my art and designs.
For Licensing inquiries, please contact my agent, Melissa Schulz from Branded Licensing -melissa@brandedlicensing.com.
Here's a short video about me and my work - youtu.be/SNn2jJaYlt0
My designs work well on:
- Wall Murals / Wallpaper
- Wall Art
- Shoes
- Puzzles
- Textiles and Fabric
- Pillows and Bedding
- Books and Stationery
+ more
Clients include Clothworks, Quarto Books, Hotel Zed, Whistlefish, PicCollage and Wallsauce.
Let's discuss your ideas-
Please email me: info@shandrasmith.com
Or call me: (778) 215-7209
during business hours (Pacific Standard Time).